Reset boundaries. Expand your limits.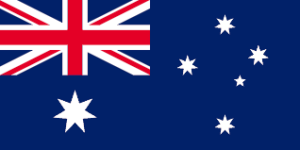 Green SuperCamp Australia, based at Cave Hill Creek in Victoria (110 miles from Melbourne), focuses on personal leadership, academic acceleration and environmental awareness. Launching in Australia in 2012 with two camps per year, this is the camp experience OF a lifetime that can be the camp experience FOR a lifetime.
The U.S. success of SuperCamp spurred a worldwide demand for our summer camps. Some international camps draw students from around the world; others are focused on their own country. Contact the host-country organizer for more information or email us at [email protected].
INTERNATIONAL CAMPS AT A GLANCE
Ages
Multiple Camps
Grades 6-12
Programs
Junior Forum
Senior Forum
Tuition
$2,595 to $2,995
Duration
7-day camps
SENIOR FORUM
APRIL, 2022
JUNIOR FORUM
OCTOBER, 2022
FOR MORE INFORMATION
Heather Yelland – Camp Director
Call: +61 3 9016 9575   |
Email: [email protected]
ABOUT INTERNATIONAL CAMP PARTNERS
Each international SuperCamp is independently organized and operated by a valued SuperCamp partner. They follow the same principles and camp schedule as our domestic programs. Participation by American campers varies by camp.
ACCELERATE YOUR CHILD'S FUTURE IN A FUN, CHALLENGING ENVIRONMENT!