SuperCamp's academic curriculum provides students from middle school to college with valuable age/grade-specific learning skills that benefit them in all subject areas. We focus on the whole individual.
Many learning models concentrate on instructional design, often neglecting factors that influence the quality of learning. Our Quantum Learning system has been in active use in K-12 schools across the United States for over 25 years. Globally, it has impacted the lives of millions of students.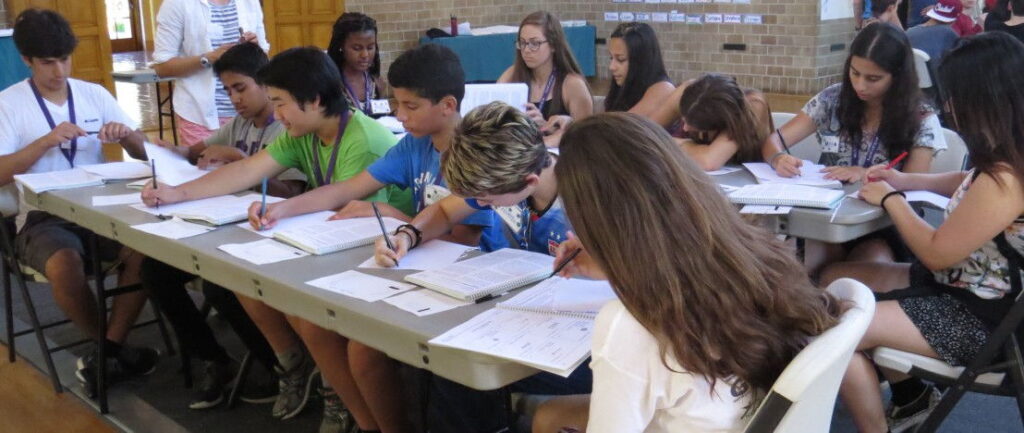 THE QUANTUM LEARNING SYSTEM CORE COMPONENTS
Alignment through clearly defined expectations, values and goals
A place where students feel supported and experience a strong sense of belonging
Where lessons are created using elements that incorporate how the brain learns and retains content
One that uses a multisensory approach and maximizes participation and comprehension
A learning space that is inviting, comfortable, and stimulating for everyone
We teach your student how to create an optimal learning environment. When studying at home things such as digital distractions, excess paper, books, and other clutter distracts students. We teach the
"why" behind clearing the clutter and the how to create a brain-friendly study area.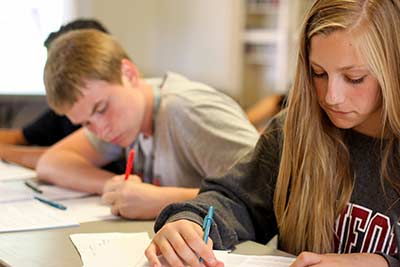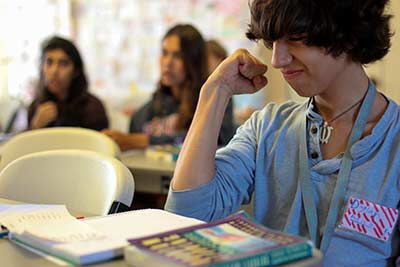 The holy grail of learning is meaning. This is the key to effective learning—information learned in this way sticks with them, unlike when they just memorize it for the test. Notes:TM, our specialized note-taking strategy, gives your child the skills necessary to take notes and to make notes meaningful-and memorable-once they leave the classroom.
By using all three learning channels (visual, auditory and kinesthetic), students are more likely to retain the information in their long-term memory. Location memory is one of many memorization techniques we teach at
SuperCamp that allow your child to do better on tests and recall information long after the test is over.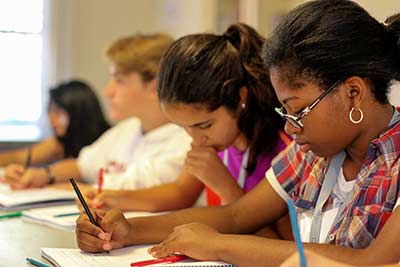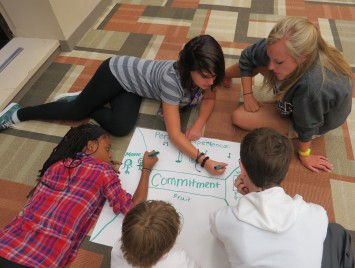 What would you say if you could learn a list of up to 20 words, phrases or objects within minutes? The ability to memorize long lists of information is invaluable to students, and can cut their study time considerably. This
technique helps students to memorize quickly.
In mind-mapping, a concept created by Tony Buzan, students visually outline information and thoughts in a colorful tree-like format that facilitates understanding and learning. At SuperCamp, students learn and practice
this technique and become familiar with its many advantages such as recalling information, processing information learned in class, and organizing thoughts for a writing assignment.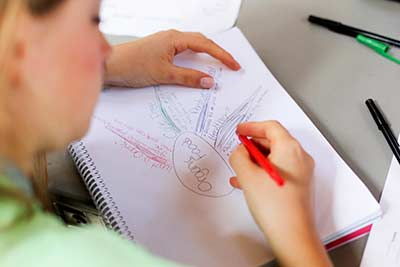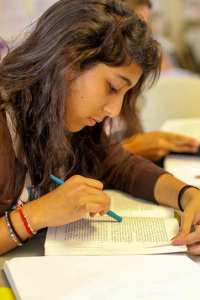 Reading comprehension is an integral part of any child's education. Being able to read faster and still comprehend the material gives your child the edge. We teach students how to prepare themselves to read for speed and
comprehension. They learn the ideal environment for reading (including the fact that lying in bed is not the best). Next we teach them to shift their state and prepare their minds to access the appropriate brainwaves for optimal learning.
Being a powerful writer is a priceless skill for both school and life. The key to successful writing is all about narrowing the gap between what's in your mind and what's on that page in front of you. In Quantum Writing we help students bridge that gap by teaching them to: fast-write to get lots of ideas on paper, mind-map to organize their content, cluster to expand their ideas, write "colorfully" to maximize the impact of their story. Quantum Writing helps students jump-start the creative process, make their words more powerful, and show rather than tell their story. Students find their voice and fill their pages.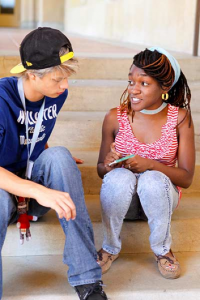 We show students how to learn effectively in every subject, and how to live their best lives.
LIFE AND LEADERSHIP SKILLS
Success today requires critical thinking.
Communication skills are key.
Team building & creativity are essential.