For middle-school & high-school students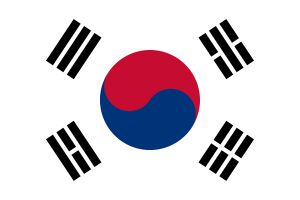 The U.S. success of SuperCamp spurred a worldwide demand for our summer camps. Some international camps draw students from around the world; others are focused on their own country. Contact the host-country organizer for more information or email us at [email protected].
SUPERCAMP SOUTH KOREA AT A GLANCE
Ages
Multiple Camps
Ages 12-17
Programs
Youth Forum
Senior Forum
Duration
8-day and 10-day camps
JUNIOR FORUM
AUG. 1ST – 6TH, HELD BY JOONG ANG MEDIA PLUS
AUG. 8TH – 13TH, HELD BY JOONG ANG MEDIA PLUS
PHOENIX SUPERCAMP – A BUSINESS CAMP
AUG. 10TH – 13TH FOR DONG A PHARMACEUTICAL COMPANY

ABOUT INTERNATIONAL CAMP PARTNERS
Each international SuperCamp is independently organized and operated by a valued SuperCamp partner. They follow the same principles and camp schedule as our domestic programs. Participation by American campers varies by camp.