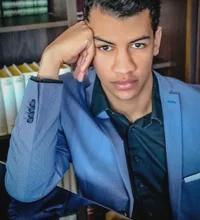 This week I spoke with Tyler Napolitano—2011 and 2012 SuperCamp grad—who is very involved in a noteworthy project in San Diego. Two hours before we talked, he had just completed his project presentation to 40 people and it was outstanding. He shared his enthusiasm with me, and I felt his pride in being involved with such an innovative city project.
Tyler always wanted to become an architect and he followed his dream. He's currently a student at NewSchool of Architecture and Design in San Diego. NewSchool students and staff have been tasked with creating a vision and strategies for the development of a new, sustainable urban neighborhood in downtown National City.
As reported on Fox5 San Diego, "in an ambitious collaboration with National City, students and faculty at NewSchool are tasked with developing a sustainable urban neighborhood for 30 blocks in what is one of the poorest areas in San Diego County. They're expected to come up with the plan—design everything from apartments to store fronts, parks and new sidewalks—in less than a year."
Tyler is excited to be involved in this project, and shared some of his feelings about how he's progressed, as well as SuperCamp's role in his success. He said that although his presentation related to the design for the new project, it reflected more . . . "it was a reflection of who I am."
He shared that he was "timid" before he attended SuperCamp, and that SuperCamp was "a big stepping stone" for him. "I didn't really know who I was or how I was going to be what I wanted to be—an architect." He said he did a lot of self-reflection at SuperCamp. He became less timid and learned how to express himself, even in front of big groups, something before he couldn't imagine ever doing. Finally, he added, that after practicing what he'd learned at SuperCamp, and thinking about how he could use what he'd learned, he saw things from a new point of view, a more in-depth perspective.
Tyler's presentation may be the most important project of his life so far. "I convinced them of what I want to change in National City—and the audience connected with me!"
We believe he's going to succeed on this important project—and many more to come.
Congratulations—and best of luck, Tyler!
Learn more about this significant undertaking at
http://fox5sandiego.com/2017/11/20/college-students-try-to-solve-housing-crisis/