For middle-school & high-school students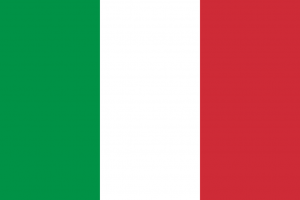 JUNIOR FORUM 12-14
SENIOR FORUM 14-18
Summer Academic & Life Skills Programs in Italy! What more could you ask for?! Now in its sixth year, our Teen Success Summit is the only SuperCamp in Europe. Hosting 30+ students from nearly 20 countries, we offer kids and their families a truly unique international educational experience – combined with loads of fun in the Italian alps.
Follow us on Facebook @SuperCampItaly and Twitter @SuperCampItaly or join us at Life Skills for Teens Facebook Group for resources, photos, articles & more!
Location: Rifugio Sores & Adventure Park http://hotelrifugiosores.it
SUPERCAMP ITALY AT A GLANCE
Ages
Junior Forum ages 12-14
Senior Forum ages 14-18
Program
TEEN (&TWEEN!) SUCCESS SUMMIT
Duration
8-day camp
TEEN SUCCESS SUMMIT
VAL DI NON OF TRENTO, DOLOMITES
JUNIOR FORUM AGES 12-14
SENIOR FORUM AGES 14-18
DATES TO BE ANNOUNCED

ABOUT INTERNATIONAL CAMP PARTNERS
Each international SuperCamp is independently organized and operated by a valued SuperCamp partner. They follow the same principles and camp schedule as our domestic programs. Participation by American campers varies by camp.
ACCELERATE YOUR CHILD'S FUTURE IN A FUN, CHALLENGING ENVIRONMENT!