For middle-school & high-school students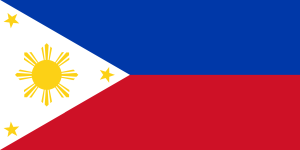 SuperCamp arrives in the Philippines
At SuperCamp Philippines, we celebrate personal and environmental protection. Our academic and skills-based programs help students raise their grades, boost their confidence, and develop the motivation they need to achieve success in school and beyond. As uniquely in the Philippines, we complement this empowering and transformational movement with the value of green living, nature preservation, energy conservation, and other sustainable practices. We make sure that our campers are accommodated in a safe, green and luxurious environment at Anvaya Cove, located in a province North of the hustle and bustle of Manila.
SUPERCAMP PHILIPPINES AT A GLANCE
Ages
Ages 9-18
Programs
Junior Forum
Senior Forum
Duration
7-day camp
JUNIOR FORUM
AGES 9-12
2021 DATES TO BE ANNOUNCED

SENIOR FORUM
AGES 13-18
2021 DATES TO BE ANNOUNCED

ABOUT INTERNATIONAL CAMP PARTNERS
Each international SuperCamp is independently organized and operated by a valued SuperCamp partner. They follow the same principles and camp schedule as our domestic programs. Participation by American campers varies by camp.