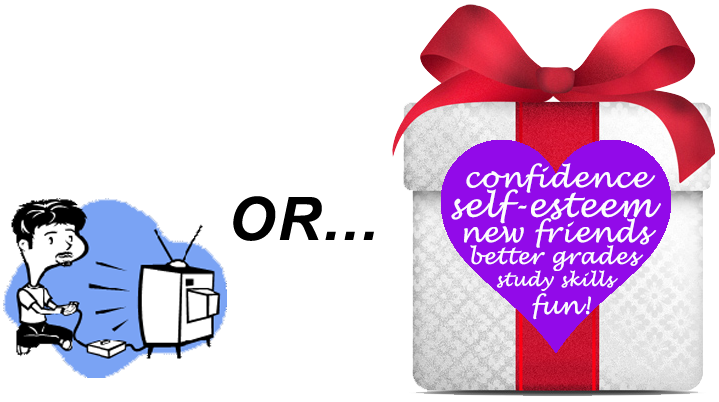 Conscious gifts stand the test of time.
Imagine . . . Giving your child a truly meaningful holiday gift that will benefit them for a lifetime!
As we approach another holiday season and gift-buying goes into hyperdrive, many parents picture their rosy-cheeked progeny opening gifts with glee and cherishing them for years to come. Sadly, many a wistful parent has their fairy-tale dream dampened by post-holiday debt and gifts that are abandoned before the next is even opened. Many will be in the donation bin before parents have even finished paying off the credit cards used to buy them.
Between this reality and that of a weak economy, wasted money does not sit well with anyone. As a result, many parents are becoming more conscious and are wisely considering both short-term and long-term benefits before splurging on their children. After careful thought they are choosing to create lasting value by giving them meaningful experiences rather than meaningless toys or the latest gadgets.
Studies show that experiential gifts often last a lifetime in the memories made as well as the skills and wisdom gained. *In a national survey, 57% of respondents said their experiential purchases made them happier compared to only 34% who said they were happier with material purchases.
Plus there's the anticipation your child will enjoy until their big experience takes place. Click here to Enroll Your Child in SuperCamp
It is also proven that people are happiest when they are growing and learning. As a top choice of conscious parents, SuperCamp leads the way in providing a powerful growth experience with immediate and lasting benefits for both students and their families.
Teens learn crucial life skills including accelerated learning methods and effective communication strategies, as well as increasing their self-confidence and motivation. These skills will position them to excel not only in school but also in life. Just as importantly, teens make new friends and build strong bonds that endure for years to come.
More than one million PlayStation 4s were sold in the first 24 hours after their release. In all the frenzy, one must wonder how many of those will end up rejected for the next best thing. This season, show your kids you care with the gift of a brighter future.
SuperCamp—the leading academic summer camp for teens—is in high demand and sells out fast so parents are encouraged to register soon to reserve space for their children.
"SuperCamp was an excellent experience for my son. The confidence he gained has helped him excel in all areas of his life and become a more well-rounded person." —K. Thomas, SuperCamp grad parent.