For middle-school & high-school students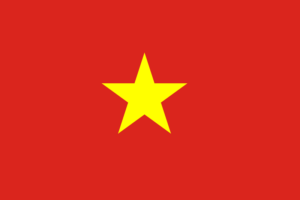 SuperCamp Vientam  hosts programs for students in middle school through college. Students sharpen their academic skills and learn how to improve relationships and achieve personal success.
The U.S. success of SuperCamp spurred a worldwide demand for our summer camps. Some international camps draw students from around the world; others are focused on their own country. Contact the host-country organizer for more information or email us at [email protected].
SUPERCAMP VIETNAM AT A GLANCE
Ages
Multiple Camps
Ages 11-19
Programs
Youth Forum
Senior Forum
Duration
6-day camps

JUNIOR FORUM
AGES 11-14
JULY 2021 DATES TO BE ANNOUNCED

SENIOR FORUM
AGES 15-17
JULY 2021 DATES TO BE ANNOUNCED

HIGH SCHOOL SENIOR / COLLEGE
AGES 18-19
JULY 2021 DATES TO BE ANNOUNCED

ABOUT INTERNATIONAL CAMP PARTNERS
Each international SuperCamp is independently organized and operated by a valued SuperCamp partner. They follow the same principles and camp schedule as our domestic programs. Participation by American campers varies by camp.